Our Community Partners
Please support our valued Community Partners for their generous support of Community Theatre.
Advertising Opportunities in our Program:
Thanks to:
Boggio Family of Pharmacies, Niagara Catholic District School Board, City Tavern; Vale lnco; Meridian Credit Union, Port Colborne; Don & Lisa Gram; J. Oskam Fabricators; Snider Dock Services; Durward, Jones, Barkwell and Company; Canadian Tire (Port Colborne) Store; Dr. Garnet & Norma McDiarmid Fund; Canadian Tire Financial Services; D'Angelo Printing
​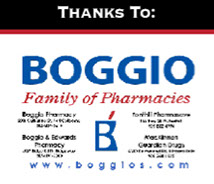 D'Angelo Printing
Major Community Partners:
The Ontario Trillium Foundation, an agency of the Government of Ontario, has provided a grant to the Society permitting us to make washroom renovations and provide a new roof on our facility at Bethel Harmony Hall, making the building a healthier, stable structure within our community. The Society is extremely grateful to the Foundation for their support.